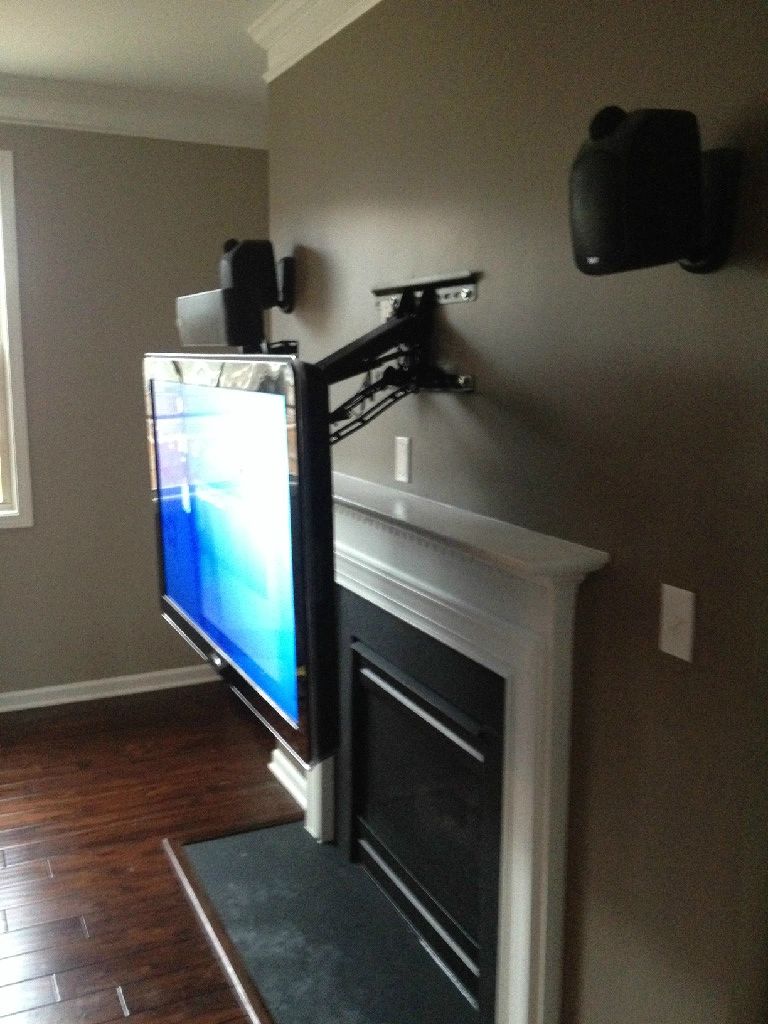 Above: A
Mantle Mount
is used to lower TV over mantle when in use. It can be moved back above the mantle with the help of Two gas shocks. Similar to what you find on a car tailgate. Very cool design. Click the link above for purchasing options. Below: If you look close. You can see there is an opening behind the TV. It was originally designed as a nook. We can adapt your nook to fit any size TV.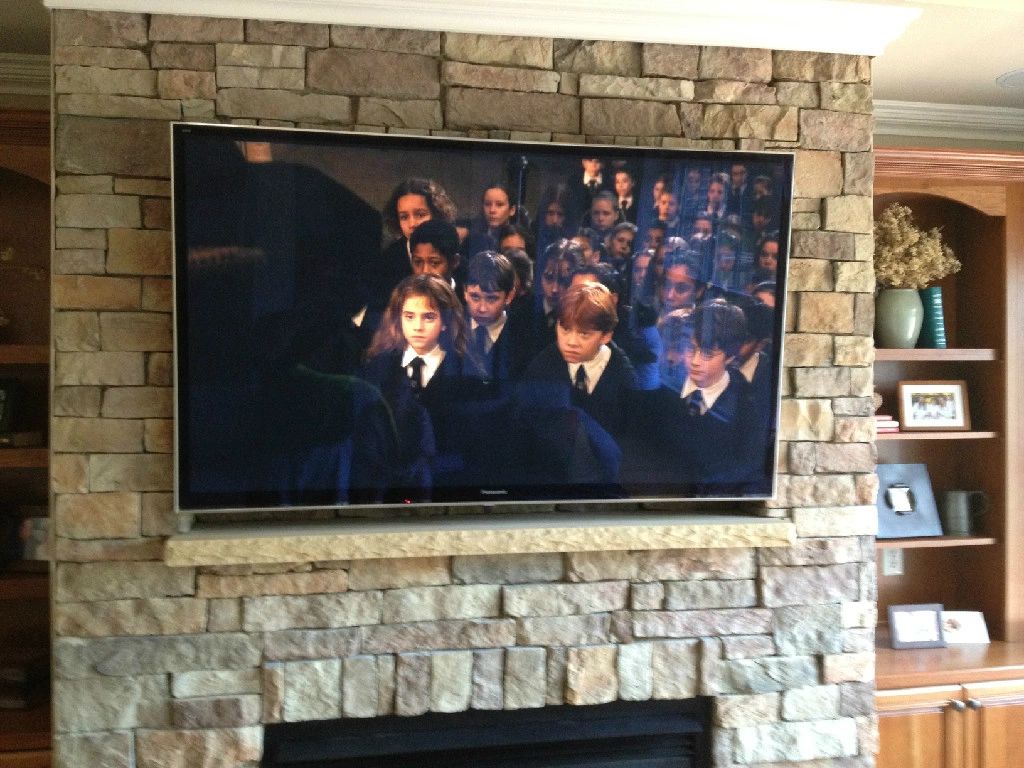 Here at
A1 Installer
we offer our customers a completely unbiased opinion on what we like and don't like. Those of you that have enjoyed or services know we don't push many products. We sell mostly affordable cables and accessories.
Home Technology
is our specialty. We can set-up or install just about any home entertainment product available today. So when you cant get your new toy to work, or you simply cant get
Netflix
and
Pandora
working, give us a call. Chances are we have experienced the same problems your having. Often times we can offer a simple fix that will save you hours of headache. We have a
minimum service charge of $90
for a house call. However if we cant fix it or diagnose it, there is no charge.
Wireless Streaming Audio systems are becoming a big part of our business. The biggest and some think the best of these companies is
Sonos
. In the past year Samsung Denon and Sony have offered similar products with varying levels of success. We can help you choose which of these products that will fit your budget and your taste. I want it to sound great but it has to look even better. Call Robert with any questions.
This is the New
Denon Heos Syste
m
. Its very similar to the
Sonos Playbar
. I found the sound quality to be very impressive for the price point. If you're considering Sonos, which is awesome by the way, the Denon Heos System will get you started with a wireless subwoofer at the same cost as a Sonos Playbar without one.

We offer the full line of Sonos products. Please call for pricing.